Open 6- Days a Week (closed Monday)
Your new favourite refuelling station, and steps away from Ma Bicyclette Repair, our Café Terrace offers barista coffee, freshly squeezed juices, kombucha and unique handcrafted beers on-tap. We have an outdoor terrace to enjoy the view from the canal and free-wifi when you want a place to eat and work.
Before hitting the road, make sure your bicycle is prepped and ready to go. Regular tune-ups keep bikes steady
and trouble-free, and keep it's rider safe. Our experienced staff is here to keep your bike on the road and running smoothly.
4 Simple Steps To
Rent a Bicycle!
Date(S)
Select your rental period.
Rent for a day or more
Choose Your Bicycle
Select a bike using our
catalogs
Book
Give us some basic
details and a small 10%
Enjoy Your Ride!
Enjoy your trip and our
good service!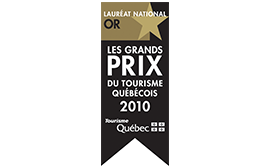 Winner of the Le Grand Prix De Tourisme Quebecoise
2010
National Geographic's Geotourism map of Montreal
2018
Member of Montreal Tourism for over 10 years
2019